February 28, 2023
On the Use of Models in Corporate Planning' by Russell Ackoff- and Why Militaries Should Read this.
When the military thinks "problem", what is the very next word associated? 100% of the time, it is "solution." We correlate a "problem-solution" formulaic arrangement through our particular doctrinal, linear-causal, systematic manner of pairing a managerial decision-making methodology (called JPP, MDMP, MCPP, and a host of cloned equivalents) with a mechanistic, Taylorism inspired and Newtonian styled frames (paradigms) for interpreting reality. But is there more than "Imagine goal, find problem preventing said goal (ends), identify solution, direct ways and means to solve problem, achieve predetermined goal, rinse, repeat?"
Okay, I just tossed out a bunch of concepts that either cause readers to say "what the hell is that", or for some, a fierce crossing of the arms and a "harumph, that is not true! Military doctrine is the best. Have you read the new FM 3–0?" If you are still reading, rest assured, I can provide links and sources to these important concepts. But let's get to Ackoff and this nice, short article that is pound-for-pound, one of the most powerful articles I use in design education. Ackoff delivers in a mere 8 pages some mind-blowing content, all conveyed in non-academically dense sentences. This article should be read by everyone involved in military education, particularly at the cadet and basic levels in my opinion- as this would help confront the complete dominance of our ancient Greek logic that posits "individual plus designed action leads to planned result", or "it is better to do anything rather than nothing"- the basis for our legends and lore of heroic action, our basis for leadership, and our basis for "ends-ways-means is the best framework for appreciating complex reality and simplifying it so we can observe, orient, decide, and act faster and better than a rival"- hence the Boydian priests that overlap with the High Priests of von Clausewitz (they share common ground in ancient Greek logics).
On the Use of Models in Corporate Planning' by Russell Ackoff- and Why Militaries Should Read this.
Posted by ACASA on February 28, 2023 at 08:35 PM in blog post | Permalink | Comments (0)
October 31, 2022
A Collaborative Business Culture Is a Must-Have for Transformational Change
In my discussions with CIOs over the last several years, they have repeatedly stressed the importance of considering people and processes before technology. The transformational change CIOs are leading needs to fit with their organizations.
After reading "Smarter Collaboration" by Heidi Gardner and Ivan Matviak (the book reaches shelves on Nov. 1), I think collaborative business culture is a must-have for organizations needing transformation change. This culture should, as a goal, put IT into a team that is creating the corporate future. For this reason, I recommend "Smarter Collaboration" to business leaders and CIOs. With a culture of collaboration, everything is easier.
Why Collaborate?
Gardner and Matviak start their book by asserting that competition moves faster in the digital era. Speed can be a competitive edge or deterrent. The authors argue firms that succeed at transformation figure out how to collaborate across silos and build teams with complementary skills. And this is increasingly the essence of competitive advantage. While technology and the ability to "sense that the snow is melting at the edge" still matters — without collaboration, some organizations can have a "Kodak moment" where the middle of the organization rebels against corporate strategy.
For this reason, businesses today need contributors that can build networks across boundaries and then invoke those networks to deliver value to their companies. The author's research shows collaboration accelerates innovation, increases customer satisfaction and enhances employee engagement. And these result in higher revenues and profits, greater market share, improved efficiency, accelerated growth and improved transparency and risk management. To prove this point, they provide case studies from multiple industries.
Importantly, smart collaboration also impacts employee engagement. Today, 30% of employees worldwide and 67% in the US say they are not engaged. Expectedly, working remotely tends to increase worker isolation. Given this, CIO David Seidl said in a recent #CIOChat that "today, we're focused on how we build connections and communities for new hires and maintain it for everyone."
This matters, the authors say, because today's business uncertainty and complexity are best tackled by a diverse team with complementary talents. The reference to complexity is similar to Professor Russell Ackoff, who suggested, "our environments have become larger, more complex, and less predictable — in short more turbulent." ("Creating the Corporate Future," Wiley Press, page 4).
A Collaborative Business Culture Is a Must-Have for Transformational Change
Posted by ACASA on October 31, 2022 at 12:58 PM in blog post | Permalink | Comments (0)
August 30, 2022
Researchers Develop Innovative Approaches to Graduate Education and Workforce Training
Initiatives Are Supported by $463K in Grants from the National Science Foundation
08/16/2022
By Edwin L. Aguirre
A team of researchers headed by Electrical and Computer Engineering Prof. Kavitha Chandra is developing interdisciplinary programs that target graduate education and future workforce training in using digital technologies for automotive and manufacturing industries. The initiatives are supported by two grants totaling nearly $463,000 from the National Science Foundation (NSF).
"Future work in science and engineering fields demands that learners acquire not only strong disciplinary knowledge, but also design skills and systems-thinking skills that can be adapted and applied to solving emerging, complex problems in society," says Chandra, who is the associate dean for undergraduate programs at the Francis College of Engineering.
"At the same time, this need also opens opportunities for women and students of color, traditionally underrepresented in science and engineering, to explore a broader range of research and career pathways that better identify with their interests and values," she says.
Researchers Develop Innovative Approaches to Graduate Education and Workforce Training
Posted by ACASA on August 30, 2022 at 11:27 PM in blog post | Permalink | Comments (0)
July 31, 2022
Susanne Kaiser on DDD, Wardley Mapping, & Team Topologies
"Wes Reisz: Great. There's so many things that are in software. What made you decide to bring these three things together to kind of a story?
Susanne Kaiser: Yes. So for me, the combination of Wardley Mapping, Domain-Driven Design and team topologies evolved naturally over time, but it was at its core driven by system thinking. So, Dr. Russell Ackoff, one of the pioneers of the system thinking movement, he stated that a system is more than the sum of its parts. It's a product of their interaction. So the way parts fit together, that determines the performance of system, not on how they perform taken separately. So, and when we are building systems in general, we are faced with the challenges of building the right thing and building the thing right. Right? And building the right thing addresses effectiveness, and addresses questions such as how aligned is our solution to the users and business needs. Are we creating value for our customers? Have we understood the problem and do we share a common understanding and building the thing right?
Focuses on efficiencies, for example, efficiency of engineering practices, and it's not only crucial to generate value, but also being able to deliver that value. How fast can we deliver changes, and how fast and easy can we make a change effective and adapt to new circumstances. So, the one doesn't go without the other, but as Dr. Russell Ackoff pointed out doing the wrong thing right is not nearly as good as doing the right thing wrong. So, by considering the whole, and having effectiveness and efficiency in mind to build the right thing right, that we need a kind of like holistic perspective to build adaptive systems. One approach out of many is combining these three perspectives of business strategy with Wardley Mapping, software architecture, and design was Domain-Driven Design, and team organization was team topologies. So, in order to build and design and evolve adaptive socio-technical systems that are optimized for fast flow of change."
Susanne Kaiser on DDD, Wardley Mapping, & Team Topologies
Posted by ACASA on July 31, 2022 at 10:20 PM in blog post | Permalink | Comments (0)
June 30, 2022
"Systems Thinking" announced as 2022-2023 Common Experience theme
The Common Experience at Texas State University has announced that the 2022-2023 theme will be "Systems Thinking." Texas State presents an engaging academic theme each year, providing numerous opportunities for everyone — students, faculty, staff, and community members. Systems Thinking was chosen as the Common Experience theme for 2022-2023 because students are made of, surrounded by, and embedded in systems from the moment they enter the world. When they choose to attend Texas State, they choose to insert themselves into one of the most impactful systems of their lives — one that will allow them to change the world.​ When one understands a system, one can better navigate it.​ When one can navigate a system, one can advocate for change.​ As part of the Common Experience, all incoming first-year students receive a critically acclaimed book related to the year's theme. Students discuss the book in their University Seminar class and other courses. The 2022-2023 Common Reading book is Weapons of Math Destruction: How Big Data Increases Inequality and Threatens Democracy by Cathy O'Neil. First-year students will receive a free copy during Bobcat Welcome Week. The Common Experience team encourages and welcomes interdisciplinary collaboration. To discuss the theme, events, and activities planned for the 2022-2023 academic year, contact (512) 245-3579 or [email protected]. 
Posted by ACASA on June 30, 2022 at 11:53 PM in blog post | Permalink | Comments (0)
We live in a world of complex, interconnected systems. They range from big corporations and the Earth's biosphere to social networks and our own bodies. Complex systems have many components that interact with each other in dynamic patterns. They chug along quietly and uneventfully until, one day, they unexpectedly turn our world upside down. Hurricanes and pandemics, elections and market crashes - all inevitable products of complex systems - ceaselessly remind us of our limited understanding of the world. What's missing is the ability to notice and comprehend the counterintuitive nature of complex systems. This ability, called "systems thinking," is recognized by educators, scientists and entrepreneurs as one of the most valuable skills for the 21st century.
The concept of systems thinking was introduced several decades ago by the late Jay Forrester of the MIT Sloan School of Management, who founded the field of systems dynamics to describe economic behavior and advance management education. Forrester recognized that systems thinking could, and should, be taught to students starting at an early age. Dr. Tracy Benson, the President and CEO of the Waters Center for Systems Thinking and one of the international leaders in the field of systems thinking education, is helping to implement Forrester's vision. The Waters Center provides training in habits, strategies, and tools of systems thinking to educators and entrepreneurs around the world. 
A recent longitudinal study conducted by the Waters Center explored the benefits of systems thinking in schools. The study found that systems thinking helped students connect their learning to real-world problems, improve their decision-making, and consider the unintended consequences of their choices. Likewise, a framework for K-12 Science Education developed by the National Academy of Sciences recommends the incorporation of concepts such as "stability and change" and "systems models" into the science syllabus. The framework, which informs state-level educational decisions, draws on the most recent scientific research on the best ways for students to learn science. However, systems thinking has yet to become a backbone for a modern school curriculum.
Posted by ACASA on June 30, 2022 at 11:19 PM in blog post | Permalink | Comments (0)
April 30, 2022
Doing management the wrong way
In the UK, the supposed panacea of good management has proved to be a chimera. The country has been training managers in the discipline of managing for decades, but very little good has come of it.
If one looks at the public and private sector one sees more bureaucracy, greater intensification of work in which fewer people have to cope with downsized operations to deliver greater shareholder value, while the public sector is not improving in spite of huge cash injections and the UK falls behind Germany, the US and France in productivity.
According to the National Audit Office, the public sector in the UK spent £7 billion on consultancy in the past three years to little effect.
Management itself has become the problem. The reason for the failure is complex. In a nutshell, it is because the UK has been following the wrong way of doing things and constantly trying to get it right. But as the systems and management theorist Russell Ackoff said: "The righter we do the wrong thing, the wronger we become. When we make a mistake doing the wrong thing and correct it, we become wronger. When we make a mistake doing the right thing and correct it, we become righter. Therefore, it is better to do the right thing wrong than the wrong thing right."
The wrong thing managers have been doing is central planning, a command-and-control management model reminiscent of the Soviet Union. On top of this essential wrongness are a host of service companies and consultancies from IT to PR who reinforce the model with their own additions and refinements.
Posted by ACASA on April 30, 2022 at 09:48 PM in blog post | Permalink | Comments (0)
March 10, 2022
Russ Ackoff Systems Lecture
Russ Ackoff Systems Lecture
His lecture on systems thinking
1975
A must-see video!
A lecture was given by a young-ish Russ Ackoff. Covers many topics. It's copied from a VHS tape, so some areas have tracking issues. Keep watching, it will clear up.
Posted by ACASA on March 10, 2022 at 04:26 PM in blog post | Permalink | Comments (0)
February 27, 2022
Data's New Paradigm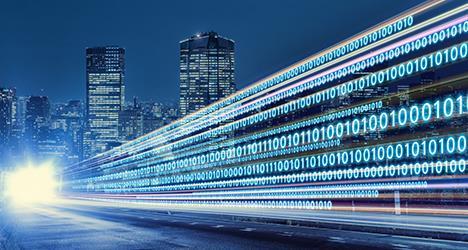 It's not an accident that data is the bedrock of the Data, Information, Knowledge, Wisdom (DIKW)  pyramid made famous by Russell Ackoff in 1989. That expresses the shared conviction that data are the basic foundation on which all knowledge is built. 
Except that's not how data and knowledge work. It's not even that there's a more fundamental layer beneath data. Rather, the very shape of the pyramid reinforces a paradigm that has outlived its purpose. A pyramid is too stable, too linear, and way too one-way in its direction. It's an Industrial Age model in which raw materials—data—are refined and transformed into a usable product.
In an age in which data is increasing exponentially, and our new technology, especially machine learning, can't get enough of it, we need to flip the pyramid. Then we need to thoroughly rethink what data is, the context we want to use it in, and how to get the most value from it. 
In the old DIKW pyramid, the line between data and information is actually a warehouse—another remnant of the Industrial Age. Data warehouses have served businesses' predictable needs since the 1950s when the modern idea of data became prevalent in business.
Under this old definition, data are atomic elements of knowledge, siloed according to the department and application that developed them and tagged with metadata that reflected how that data was anticipated to be useful. The value extracted from them after they were delivered was likely to be forever lost
Posted by ACASA on February 27, 2022 at 10:37 PM in blog post | Permalink | Comments (0)
January 29, 2022
Effecting Real Progress in Executive Diversity and Inclusion
Meaningful progress in increasing executive diversity requires a little less conversation and a lot more action.
.........
How Dynamic Conservatism Leads to Diversity Dodges
Aware of the ways in which organizations defend themselves against change that threatens their social structures, philosopher and social theorist Donald Schön noted that organizations will "fight like mad to stay the same."5 Schön introduced the concept of dynamic conservatism to explain seemingly irrational responses by organizations to change and uncertainty, noting that great ideas that can reshape an industry or organization are almost always resisted because they upset the social hierarchy within the system. Systems thinker Russell Ackoff, a friend and colleague of Schön's, was fond of saying that managers in organizations were rewarded for maintaining the status quo.
Schön further hypothesized that organizations resist change in proportion to its magnitude. Thus, it can be predicted that an organization that undertakes a major change, like hiring many more Black executives, will energetically resist those efforts with multiple defenses. Schön's concept of dynamic conservatism argues that organizations make token changes in order to ward off substantive ones. This argument is especially relevant today — and the basis of the dodges that we delineate below. Here we seek to show how dynamic conservatism manifests by examining four ways that organizations avoid making substantive improvements or commitments to executive diversity — the recruitment, retention, mentoring, career development, pay equity, and promotion of Black people in senior positions.
Effecting Real Progress in Executive Diversity and Inclusion
Posted by ACASA on January 29, 2022 at 10:35 PM in blog post, Current Affairs | Permalink | Comments (0)